JIM SWANAGIN MEMORIAL GOLF TOURNAMENT
About JSMGT
The Jim Swanagin Memorial Golf Tournament was founded in 2009 in memory of former Cancer Specialists of North Florida patient, Jim Swanagin. With the help and passion of his beloved wife Lori Towers, Jim's name and spirit of giving lives on every October as we come together to play his favorite sport. Since it's inaugural year, funds raised from the JSMGT have totaled to $500,000, allowing the Foundation to help over 1000 deserving patients since 2009.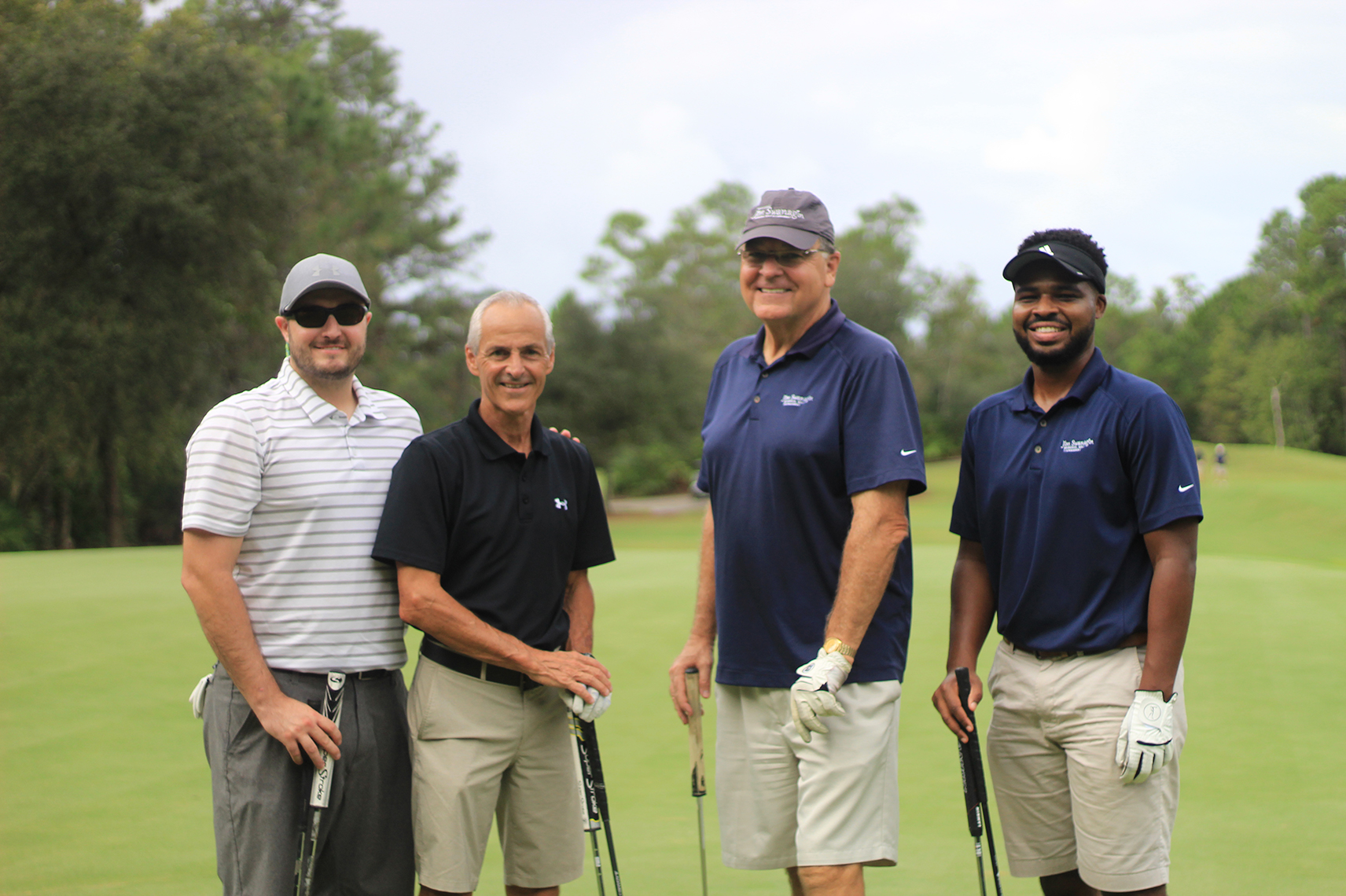 Jim's Story
Jim Swanagin was born and raised in Fort Knox, KY. He was a proud graduate of the University of Kentucky and loved his "Wildcats". Jim had a long and successful career with Roche and retired early due to his progressive cardiac disease.
While his heart slowed him down, it did not stop him from enjoying life. He was always looking for his next adventure, from off shore fishing to his cross country motorcycle rides with his dear friend Richard Parsons, and finally falling for his new hobby, golf.
Jim learned to play the game with a focus on success, yet never forgetting to enjoy the simple pleasures of being on the course. His dream was to break 100 in year one, which for non-golfers is the first milestone. Under the watchful eye of his friend and teacher Bob, Jim shot a 94 and was ecstatic! This only fueled his love for the game which led to playing with the guys twice a week.
On April 28th our world changed forever when Jim was diagnosed with Stage IV Lung Cancer. It was hard to believe, as he was golfing with Bob and 'Crew' only a week before the diagnosis. Jim started chemotherapy and radiation immediately. The treatment was difficult, but he fought hard to stay upbeat, with the hope that he would one day golf again. Despite Jim's positive attitude, and excellent medical care, the cancer was so aggressive and he did not respond well to treatment. During our many hours in the chemo room, we felt so fortunate to have an excellent oncologist, great nurses and good medical insurance and quickly realized others may not be as fortunate. Jim was a generous man and always wanted to give back and often spoke of finding ways to help relieve the financial burden for those less fortunate.
On August 25th, 2008, Jim lost his battle with lung cancer.
In honor of Jim's memory and to fulfill his wish to help those less fortunate, we play golf each October in the hopes that we continue to honor Jim's love for the game, as well as his concern and caring for others, and live by his mantra, 'Life's Good.'